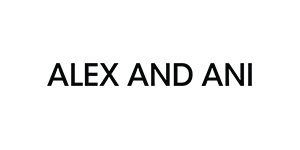 Alex and Ani
Alex and Ani's mission is to design products that adorn the body, enlighten the mind, and empower the spirit. Alex and Ani's collections reflect a design aesthetic that celebrates each wearer's unique essence. Owner and designer Carolyn Rafaelian believes it is her life's work to inspire her customers to relish what is unique and authentic about themselves. Alex and Ani's artistry lies in drawing out the beauty that resides within.
Shop our Alex and Ani products View all

→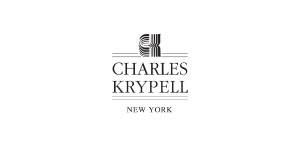 Charles Krypell
Charles Krypell is a brand synonymous with luxury, craftsmanship, and quality, created through the desire to explore new limits. Charles Krypell's ability to connect with his customers through his designs comes from three decades of creating timeless jewelry for the sophisticated collector. well-styled, fresh and youthful, sterling by krypell is one of the most important sterling collections to come out in the last 25 years
Shop our Charles Krypell products View all

→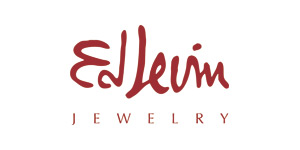 Ed Levin
Ed Levin began creating innovative and distinctly original jewelry in 1950. He started designing jewelry while living in Buenos Aires and working with a master Florentine jeweler. He brought what he learned back to the United States and founded Ed Levin Jewelry. ~ He has passed his artistic vision and skills on to the next generation of master craftsmen who carry on his legacy at Ed Levin Jewelry. Our jewelry is still handcrafted using age old techniques and only the finest materials - inspiring the wearer with it's alluring and inventive design.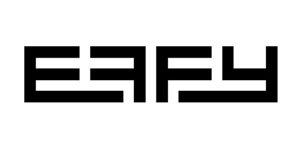 EFFY
Elevated Luxury. Where the pinnacle of craftsmanship and color meet. Innovative, one-of-a-kind settings and luxury materials set the tone for a new, inspired collection of fine jewelry with a distinct style & taste for extravagance.
Shop our EFFY products View all

→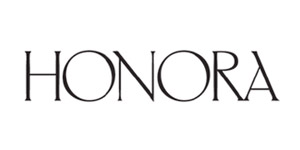 Honora
For over 60 years, Honora has stood for value and quality in the jewelry industry. Today Honora specializes in bringing the very best in Freshwater Pearls since they arrived on the market over 20 years ago. Honora is the largest importer of fine Freshwater Pearls in the United States and uses these astounding cultured pearls to create colorful and affordable pearl jewelry.
Shop our Honora products View all

→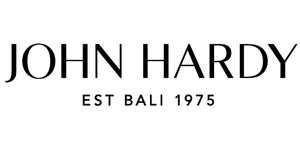 John Hardy
About John Hardy
Established in Bali in 1975, John Hardy is dedicated to the creation of ultimate beauty through artisan handcrafted jewelry. Our master artisans honor original craft through the perfection of modern design, creating timeless one-of-a-kind pieces that are brilliantly alive.
Each of John Hardy's distinctive collections conveys evocative symbolism and honors the transmission of creative energy from the artist to the wearer. Since inception, the company has been deeply rooted in the essential values of community, artisanshi...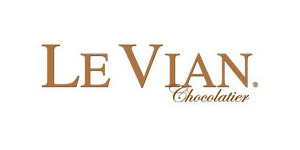 Le Vian
The Le Vian saga spans centuries, from ancient royalty to todays red carpet! The trendsetting fashion house of fine jewelry, Le Vian offers its innovative trend forecast for 2018 by revealing its mastery of colors in the language of LOVE - Le Vianese. Discover Denim Blues and Neutral Nudes along with Blueberry Sapphire - the Gem of the Year. Le Vian is the only company on earth to sell Chocolate Diamonds, delivering originality and value in its exclusive collections. NO ONE COLORS YOUR WORLD LIKE LE VIAN.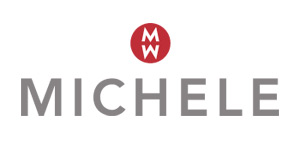 Michele Watch
Capturing the vibrant Miami lifestyle, MICHELE timepieces combine luxury with glamorous style.

Showcasing bold, brilliant hand-set diamond cases and mother-of-pearl dials, MICHELE pays homage to the art deco-influenced designs of South Beach. The MICHELE design philosophy blends timeless elegance with contemporary fashion for a classic and feminine style.
Shop our Michele Watch products View all

→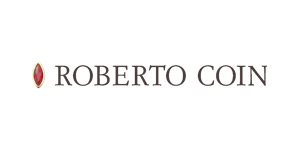 Roberto Coin
In 1977, Roberto Coin founded the company that would bear his name in Vicenza, the city of Gold. Initially, the company was intended for production on behalf of some of the most prestigious brands of international fine jewelry. The Roberto Coin brand was launched in 1996. Success was quick and extraordinary. By 2000, only four years after the brand's birth, Roberto Coin positioned itself seventh amongst the best-known jewelry brands in the United States. Two years later in 2002, the brand ranked third in the international panorama and first among Italian jewelers.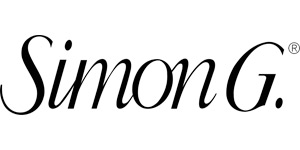 Simon G
When it comes to making beautiful jewelry, no detail is too small to be ignored. All micro-set diamonds are hand set, and then inspected by an experienced artisan using a microscope. This ensures that they reflect light brilliantly, and that no one has to worry about losing a single stone. Each detail is sharp, and every piece has its own unique look and feel. The way Simon G sees it, making an heirloom takes a little bit longer than just making jewelry.
Shop our Simon G products View all

→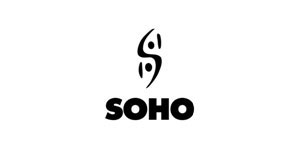 SOHO
Meticulously handcrafted in Italy, each SOHO creation uses a proprietary finish and innovative techniques to fuse ancient metals with precious gemstone pigment creating an enamel unparalleled in its durability and lustre, all while maintaining a sinuous and smooth hand feel that only a handmade luxury good can provide. SOHO's pieces are versatile and interchangeable allowing women to move effortlessly from day to evening by the addition of a bangle, or two.
Shop our SOHO products View all

→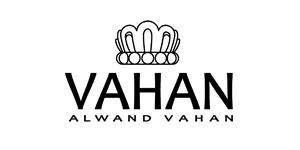 Vahan
With origins in Paris, France, Alwand Vahan has been designing fine jewelry for over 100 years, now carried on by third-generation Alwand Vahan, also known as "Sacha." Today, Sacha's collections are found in the finest jewelry stores throughout the country, his creations dazzling today's woman with an eye for style, quality, and comfort. When asked about why he designs jewelry, Sacha says, "I create jewelry like I would a film set; with mood, drama, and my customers wear the jewelry like actresses. When I design jewelry I think of women as film stars. I want them to be...
Shop our Vahan products View all

→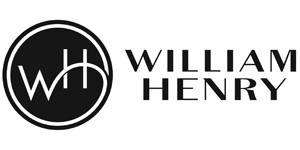 William Henry Studio
William Henry creates a range of tools so perfectly conceived and executed that they transcend superlative function to become superlative art. Their cutting instruments offer unmatched performance as daily carry tools and are found among the finest collections in the world. Each component is precision machined to tolerances reserved for aerospace level work -- often measured at 0.0005", or one twelfth the size of a human hair. The final fit, finish, action, and sharpness of each knife are achieved entirely by hand, employing the irreplaceable craftsmanship developed by generatio...
Shop our William Henry Studio products View all

→